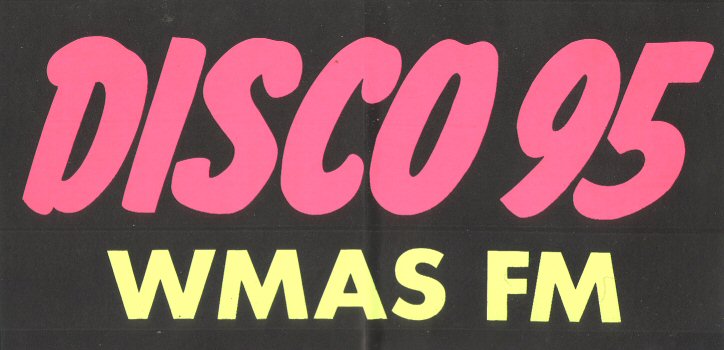 I finally found it! The DISCO95 sticker I knew I had but couldn't find, until today!
For a short time the WMAS-FM call letters were retired and from 1971-1973 "94.7" became Progressive Rock WHVY-FM under the
Programming direction of Steve Lohle. Steve left WHVY and went to KQV-Pittsburgh where he stayed until his sudden death in June of 2008.
Heavy went on to become an AC station until it's experimental format change in 1978 becoming DISCO95 until 1979 then back to AC WMAS-FM.
Here's a great link to Jack Kratoville's WMAS page. Some great pictures and memories!
From Brett Provo! A Lew White Aircheck from DISCO95!
Lew White Aircheck - Disco95
Here's a survey from early 1972 showing the "HEAVY" experience.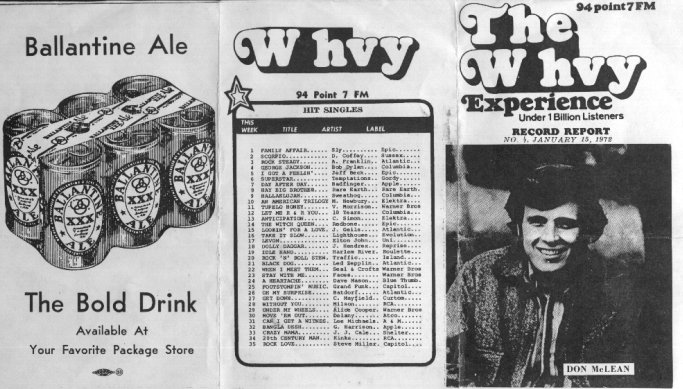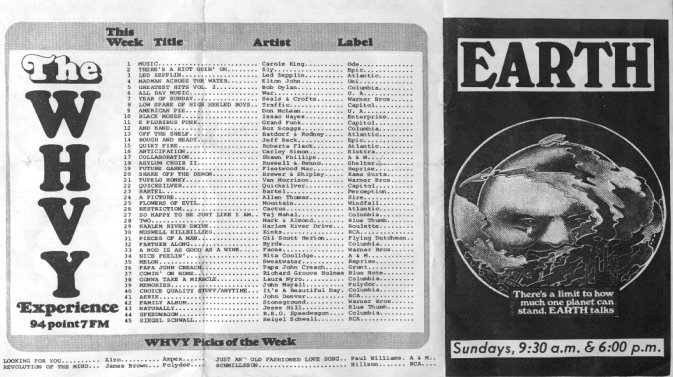 Jumping forward just a bit (and I promise to fill in the holes as time passes) we get to 1986 - enter Jack Kratoville.
Jack has put together a cool retrospect of his time at WMAS-FM. Click on his name to get to his site.


In May of 2004 - Bob Lappin sold the long family owned stations to Citadel Broadcasting for $22 Million dollars.
In April of 2009 the WMAS-AM call letters retired and 1450 became WHLL.
**********************

05/31/11 - From the Estate of Paul Monson ... this print ad showing 'MAS-AM as "An Oasis From All The Chatter".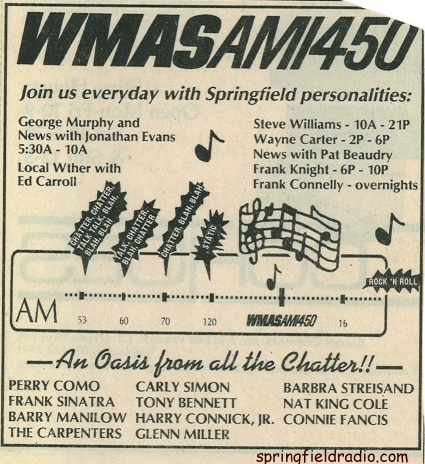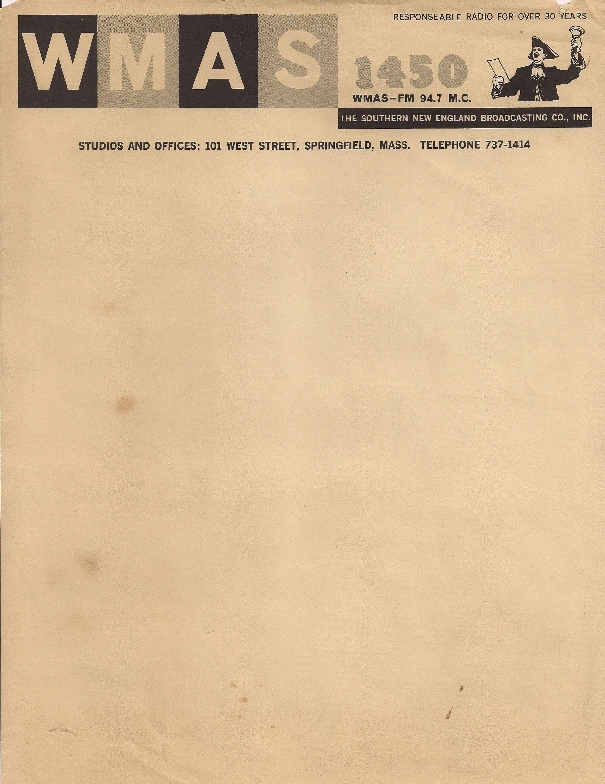 Early letterhead of WMAS. Thanks to Chuck Herlihy (AGAIN!) for this awesome contribution.
Check out the "responseable radio ..." at the top right.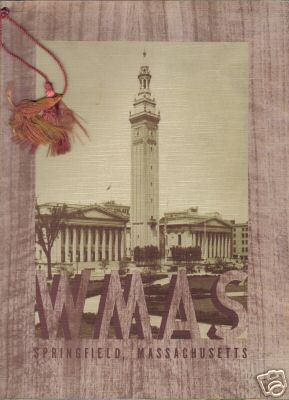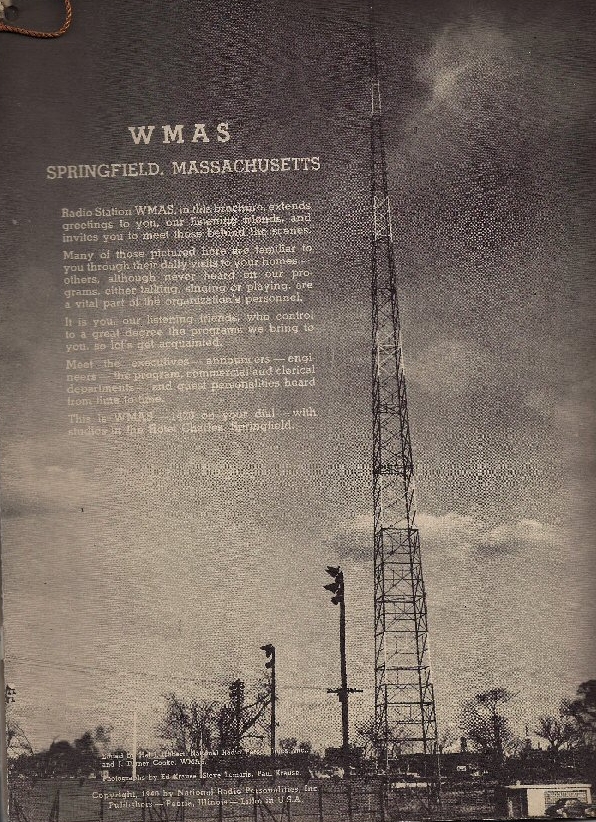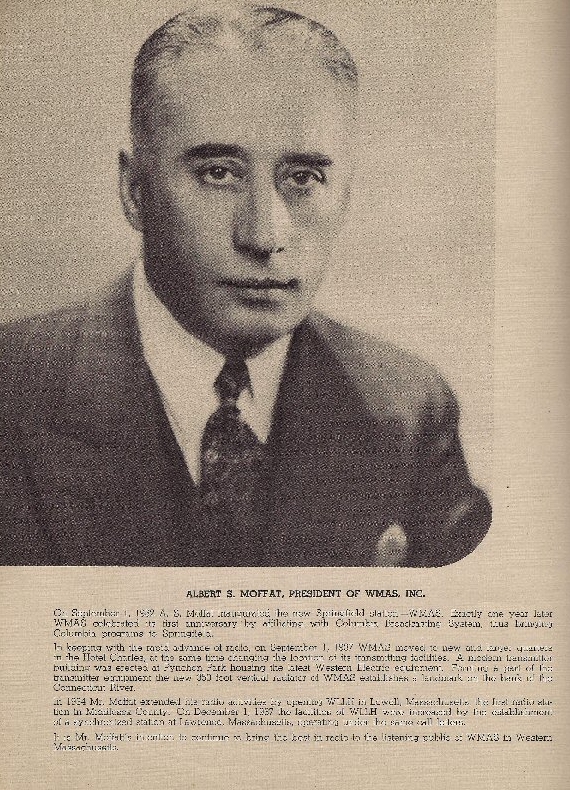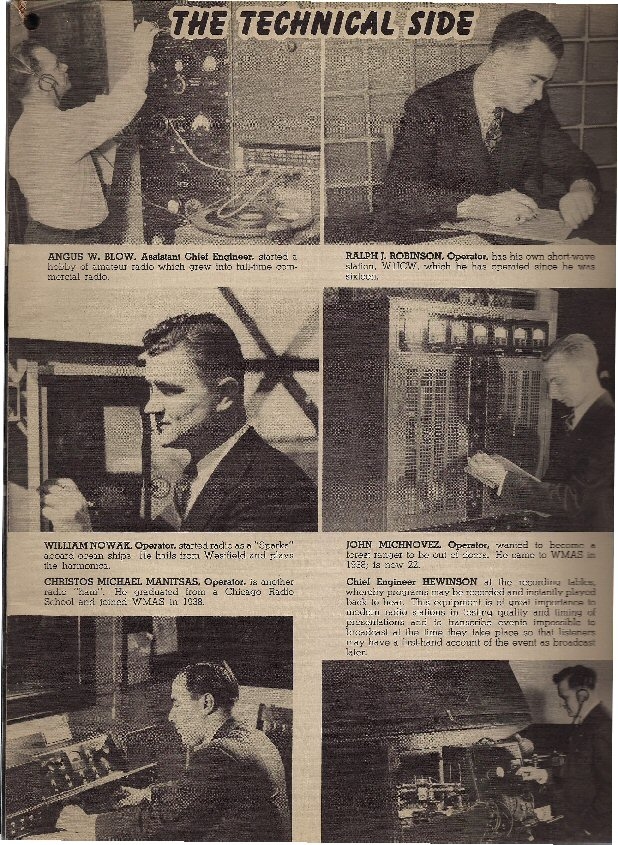 Copyright © 2009-2015
springfieldradio.com